When I first saw Shougang Park, I was amazed. I was impressed not only by the elegant appearance of the site, but also by the fascinating idea of ​​how a brownfield site was first transformed into a park and tourist attraction, then into an Olympic site.
For those unfamiliar with Shougang Park, the following is a bit of history. Originally built in 1919 in Shijingshan District, Shougang was a steel mill that operated in the capital until 2005 when operations were moved to Hebei Province to reduce pollution in Beijing before the 2008 Summer Olympics.
The mill remained quiet and closed for a long time after the Summer Games, but that all changed in the late 2010s when the area began the process of converting it into a 2022 Winter Olympics venue. waiting for the Games to repurpose the factory site, and it was quickly turned into a park and tourist attraction, with factory tours, restaurants, etc.
Going inside, you will find the remains of the industry. Everything you see, from chimneys to cooling towers to giant blast furnaces, was once used to create steel. These large concrete cooling towers provide a spectacular backdrop to the Olympic venue.
After working out for a bit, we headed to the Big Air, the place where some of the best freestyle skiers and snowboarders in the world made history. Seeing the jump up close and in person for the first time was an amazing experience, it's much steeper than it looks on TV!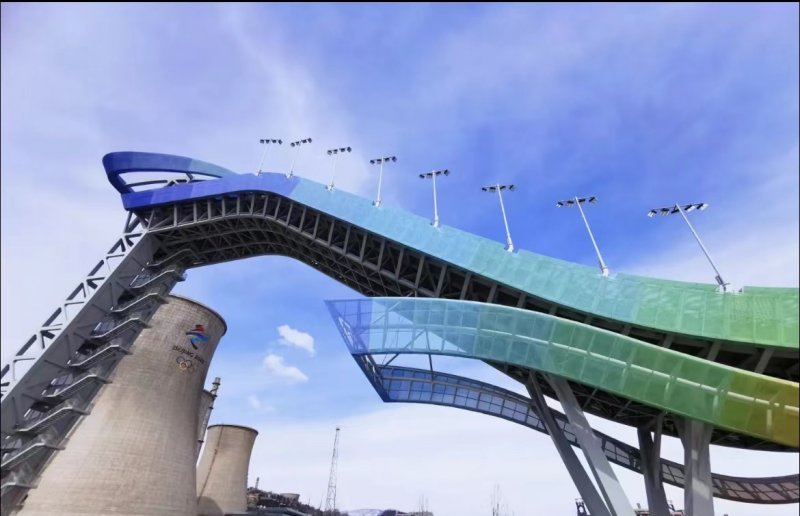 As I stared down the slope, I could only imagine how Eileen Gu managed to pull off such gravity-defying jumps and flips. The ramp has an angle of nearly 50 degrees and is as tall as a 20-story building. I am convinced that it would take a lot of courage to take the step of this artificial mountain.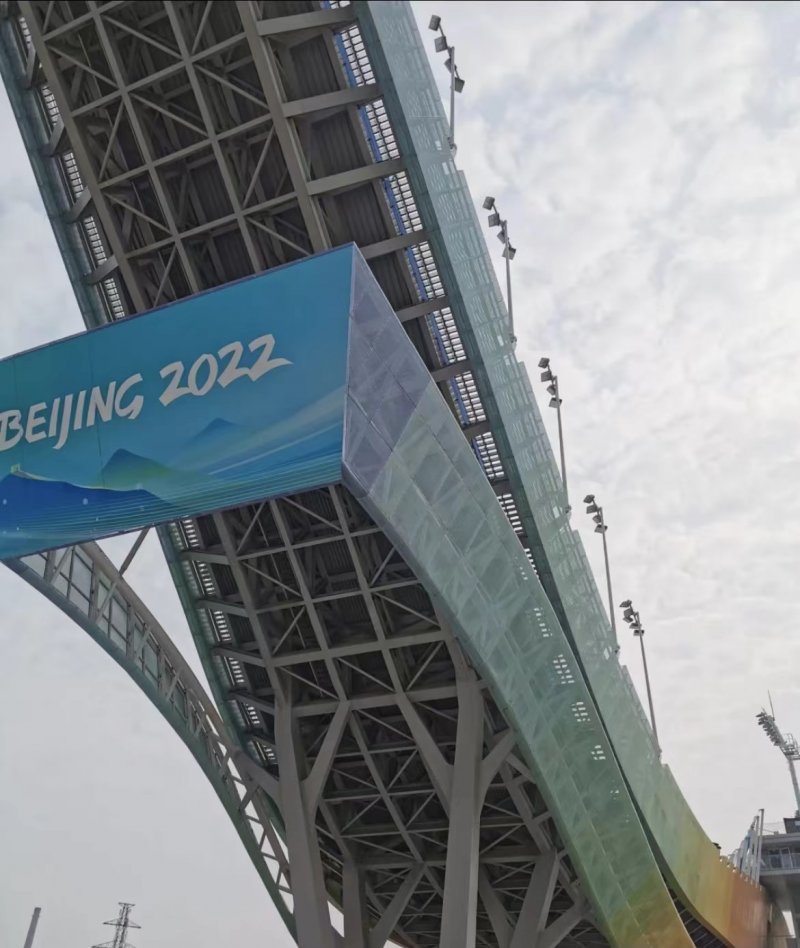 Another thing that stood out was the platform design. Not only is Big Air Shougang a stunning technical feat, it is also visually impressive.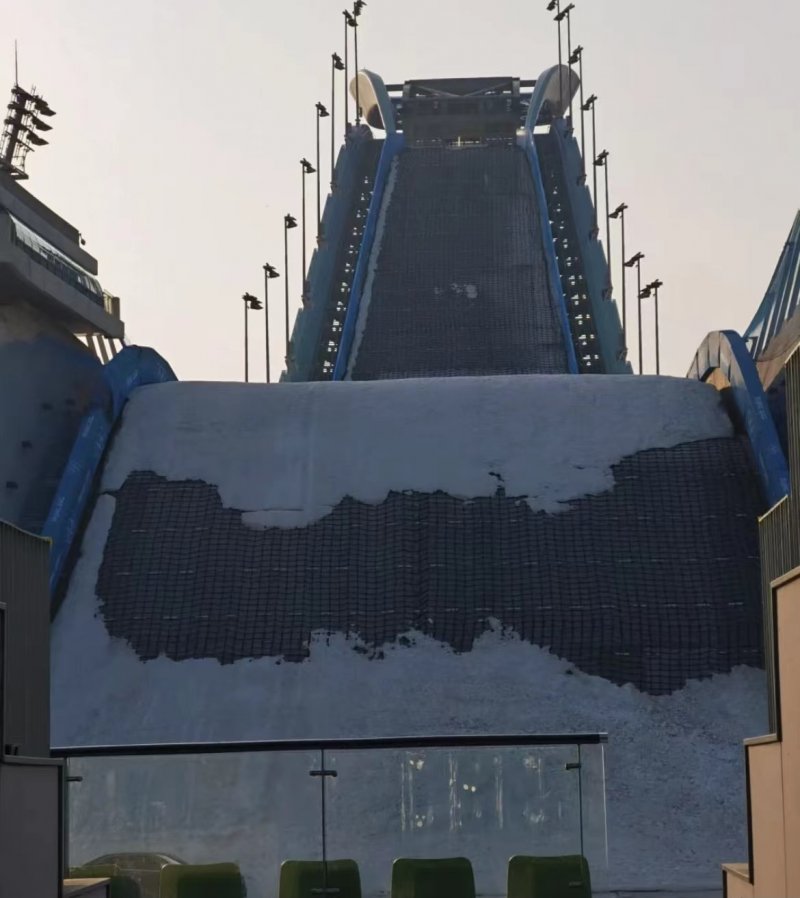 Not far from Big Air stands the Shangri-La Shougang Park Hotel, where hospitality meets industrial design. When I first entered the hotel, a thought struck me: I had never seen a Shangri-La like this! Unlike other Shangri-La locations, where luxurious interiors dominate, this branch is essentially transformed from a former power station into an urban living space.
Inside the hotel you will find old pipes and other repurposed items. There is even a red steel spiral staircase that connects different public spaces.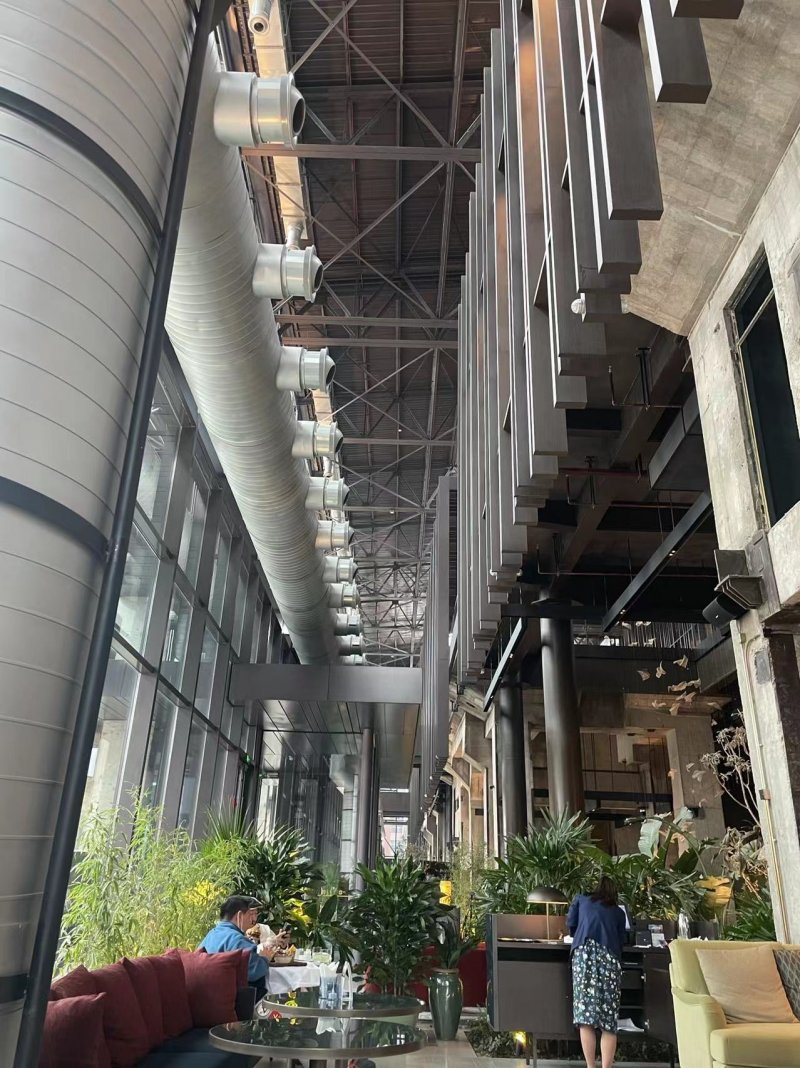 Past the hotel is Lake Xiuchi, which was built in 1940 and was once used to store water needed for steel production. After the park was repurposed, the whole lake was simply incorporated into the park, making it a nice place to walk in good weather.
Not far from Xiuchi Lake is Blast Furnace No. 3. First impression? This stuff is huge. Then I learned that it was actually Shougang's first large-scale blast furnace with a capacity of over 2,500 cubic meters, as big as an Olympic swimming pool.
Today, the oven has been transformed into a book and gift shop, where you can score trinkets, Olympic memorabilia and even ice cream in the shape of the oven itself.
Tourist day, relaxation area, Olympic site, former steelworks. Here are the many faces of Shougang Park, a unique experience in the capital that is definitely worth a day trip!
Shougang Park
No. 68 Shijingshan Road, Shijingshan District
石景山区石景山路68号
Read: Sneaking into Beijing: A hole in the capital's railway history
Images: Irene Li, Dianping